FREE SHIPPING OVER SEK 400.
The best meal replacement in the world!
And it´s made in Sweden!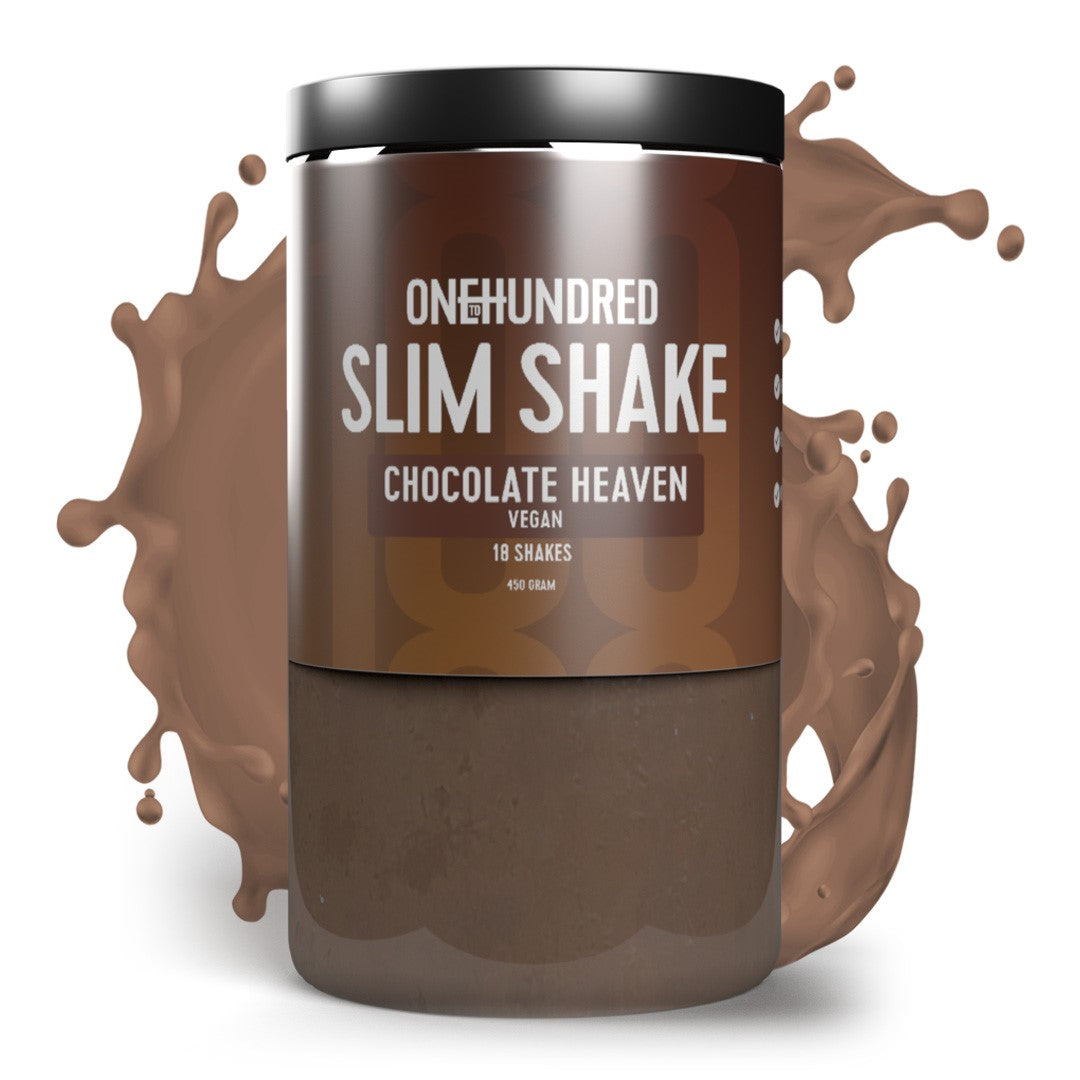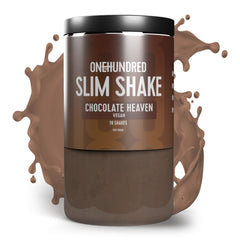 💶 Betala säkert och enkelt med Klarna delbetalning
✅ Gratis frakt vid beställning över 500 kr
🚛 Leveranstid 1-3 arbetsdagar
Slim shake VEGAN Chocolate Heaven 450 g
$14.00
Out of stock
Onetohundred Slim shake är den godaste måltidsersättning som någonsin skapats!
Blanda din egna kompletta och extremt goda måltid i en shake på bara några sekunder. Bara att blanda pulvret med vatten eller valfri dryck i shakern och njut av din välbalanserade, goda och priseffektiva måltidersättning istället för ohälsosam skräpmat.
Vår slim shake ger dig allt din kropp behöver i perfekt mängd protein, komplexa kolhydrater från glutenfritt havre, fett, fiber och 26 vitaminer och mineraler – samtidigt som alla våra slim shakes är glutenfria, utan tilsatt socker och berikade med matspjälkningenzymer.
WHEY-BASED eller PLANT-BASED - Valet är ditt!
Näringsdekleration per 100 g
Energi 1527kJ/365 kcal
Fett 9,9 g
- varav mättat fett 3,8 g
- varav linolsyra 2,2 g
Kolhydrater 26,8 g
- varav sockerarter 0,6 g
Fiber 13,3 g
Protein 38,3 g
Salt 0,37 g
Vår Diet Meal innehåller minst 20 gram protein per
servering.

26 vitaminer och mineraler
Varje shake innehåller alla vitaminer och mineraler din kropp behöver.
Diet meal innehåller fiber som ger dig bättre mättnadskänsla och en gladare mage.
Komplexa kolhydrater ger dig ett långsammare upptag vilket innebär att det tar längre tid för kroppen att bryta ner dem.
Vår Diet meal är glutenfri så att fler kan dricka den.
Vår veganska diet meal innehåller ingen laktos.
Vi har tillsatt matspjälkningsenzymet Digezyme som lättare bryter ner alla näringsämnen samt reducerar laktos. Perfekt för dig som har känslig mage.