FREE SHIPPING OVER SEK 400.
300 MG CAFFEINE PER SERVING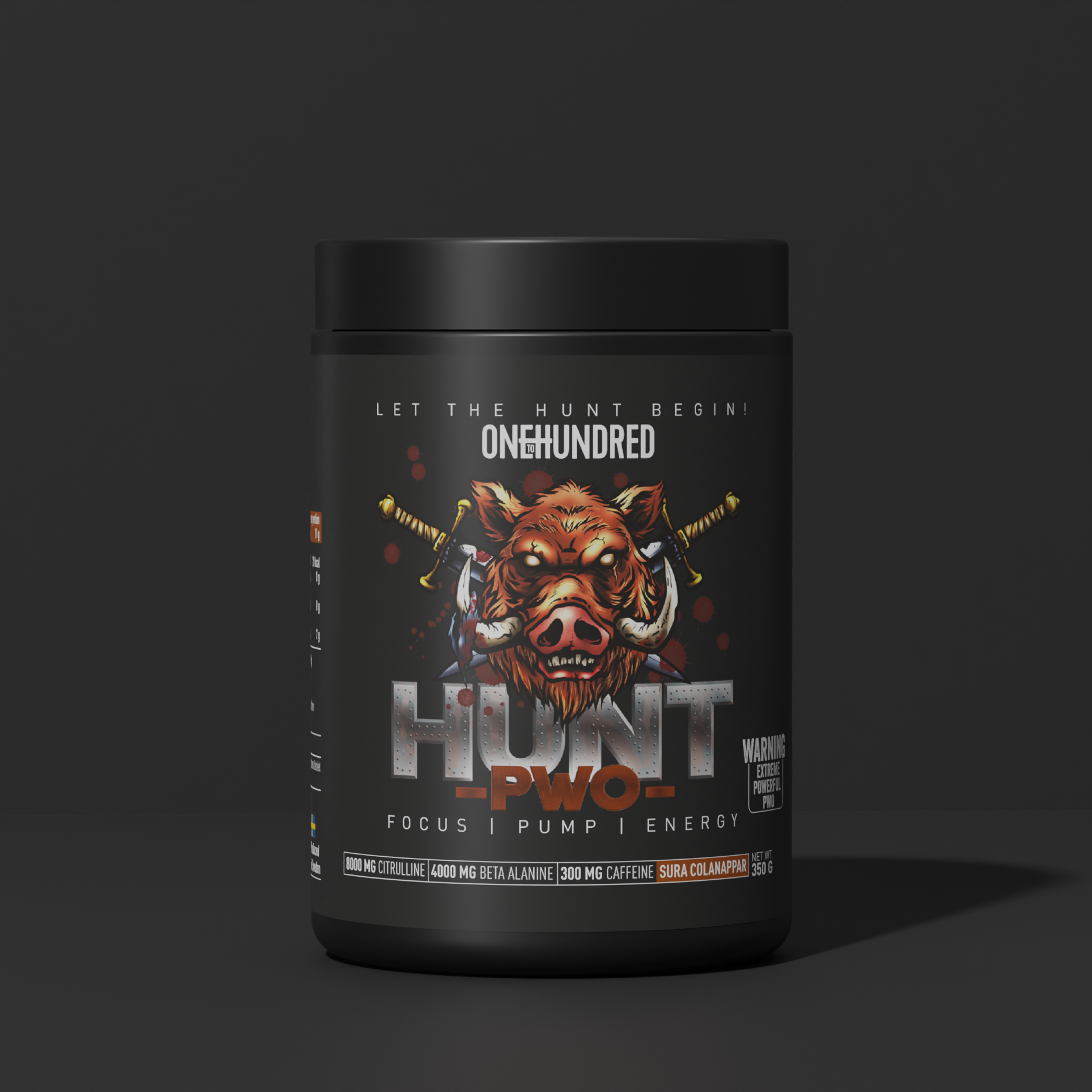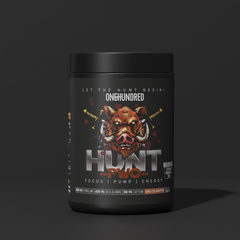 💶 Betala säkert och enkelt med Klarna delbetalning
✅ Gratis frakt vid beställning över 500 kr
🚛 Leveranstid 1-3 arbetsdagar
HUNT PWO Sura Colanappar
$25.00
Out of stock
LET THE HUNT BEGIN!
Onetohundred HUNT PWO Sura Colanappar är en välsmakande och kraftfull preworkout som innehåller en noga utarbetad formula för styrka, energi och uthållighet. Skapad för dig som vill prestera till max!
- Ökad prestationsförmåga
- Ökad fokus
- Ökad pump
PWO hjälper bland annat att fokusera bättre, öka din muskeluthållighet, styrka och mjölksyretröskel. PWO passar vid alla typer av prestationsinriktad idrott och träning. Gym, crossfit, styrkelyft, all prestationsinriktad idrott/träning.
Net vikt : 350 g
OBS! Extreme powerful PWO
Näringsinnehåll per 100 g och per portion 11 g.
Energi 256 kcal 28 kcal
Fett 0 g 0 g
Kolhydrater 0 g 0 g
Protein 64 g 7 g
Salt 0 g
Beta alanin : 4000 mg Citrullimalat: 8000 mg Koffein: 300 mg Vitamin B6: 10 mg (daglig referensintag DRI 625%) *procent av dagligt referensintag / *procent af det daglige referenceindtag / *Prozent der taglichen Referenzaufnahme / *percent of daily reference intake.