FREE SHIPPING OVER SEK 400.
PROMOTES THE BODY'S OWN COLLAGEN PRODUCTION
PREVENTS AND REDUCES WRINKLES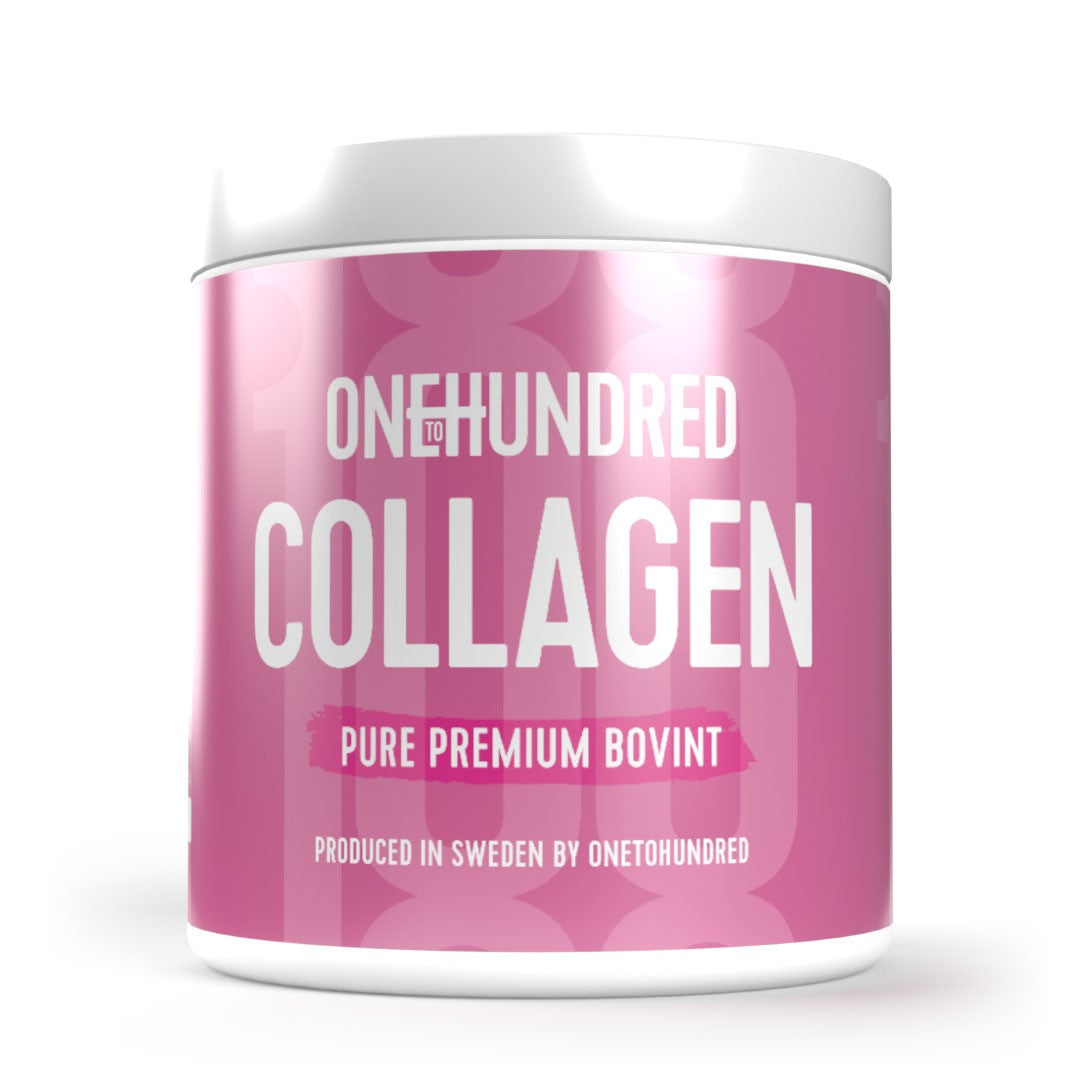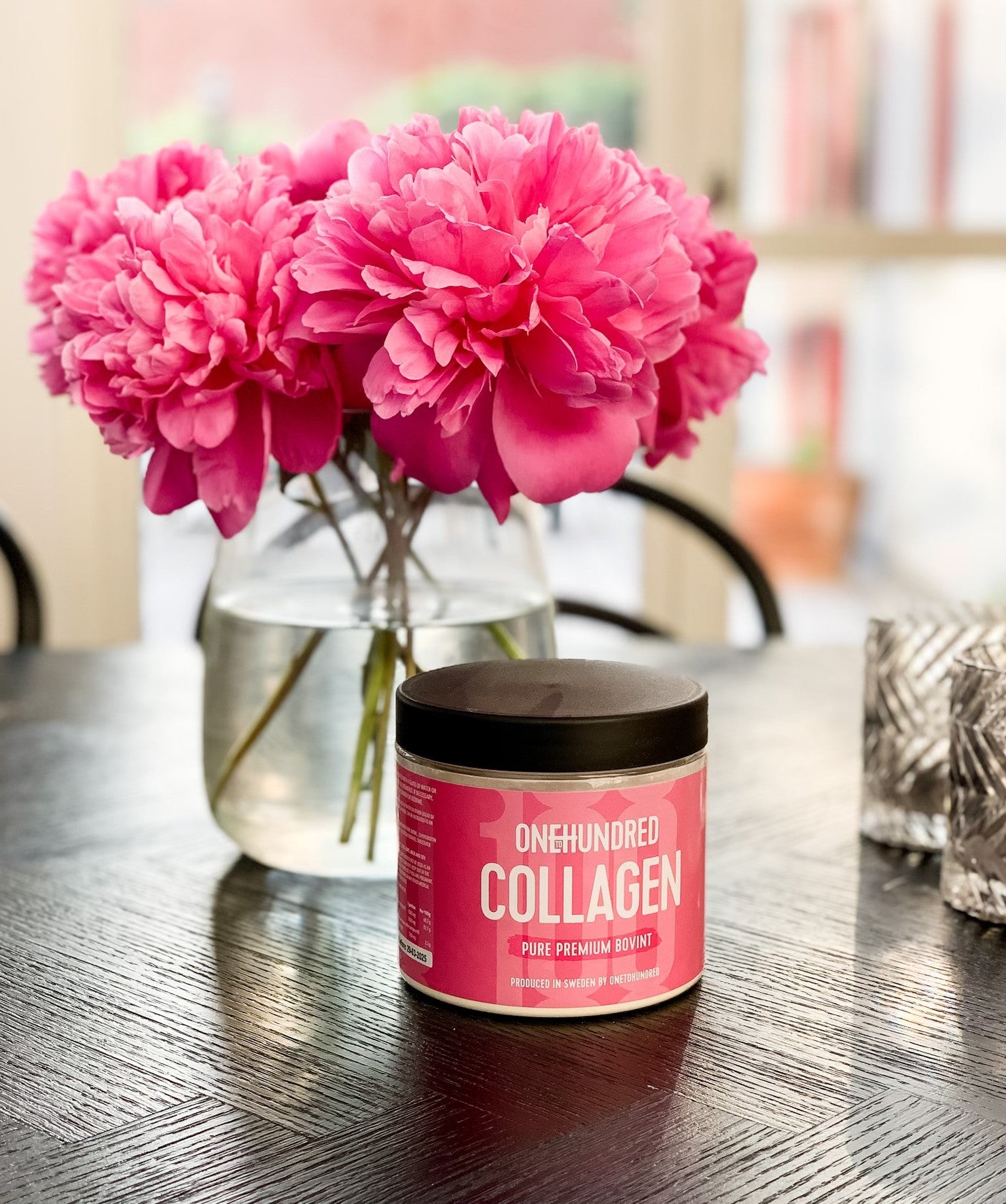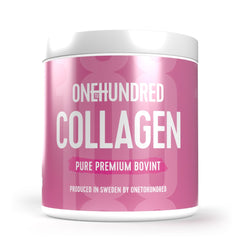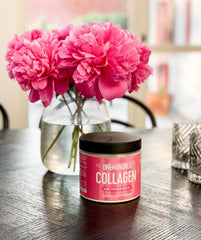 💶 Betala säkert och enkelt med Klarna delbetalning
✅ Gratis frakt vid beställning över 500 kr
🚛 Leveranstid 1-3 arbetsdagar
Kollagen 250 g
$17.00
Out of stock
KOLLAGENPULVER FRÅN GRÄSBETANDE KOR
Kollagenpulvret har en neutral smak och doft och blandar sig fint i kall som varm dryck. Onetohundred Kollagen gör det enkelt att få in kollagen i din kosthållning. Kollagen typ 1 och 3 Från gräsbetande kor Neutral smak och doft
Ingredienser: hydrolyserat kollagen
Dosering och användning: Blanda 1-2 msk med valfri vätska. Vi rekommenderar dock att du prövar dig fram till en lämplig dos för just dina behov. ONETOHUNDRED COLLAGEN blandar sig utmärkt i alla slags vätskor och vid lätt omrörning blir den helt fri från klumpar.
Innehåll per 100 g : Energi 364 kcal 1547 kJ Fett 0 g - varav mättat fett 0 g Kolhydrater 0 g - varav sockerarter 0 g Protein 91 g Fiber 0 g Salt 0 g

Aminosyraprofil per 100 g : Alanin 8,2g Arginin 7,5g Asparaginsyra 4,4g Cystein 0 g / 0 g Glutaminsyra 10,1g Glycin 22,8g Histidin 0,80g Hydroxylysin 1,3g Hydroxyprolin 12,6g Isoleucin 1 g Leucin 2,4g Lysin 3,1g Metionin 0,79 g Fenylalanin 1,4g Prolin 13,7 g Serin 3,4 g Treonin 1,9 g Tryptofan 0 g Tyrosin 0,54 g Valin 2,4 g