FREE SHIPPING OVER SEK 400.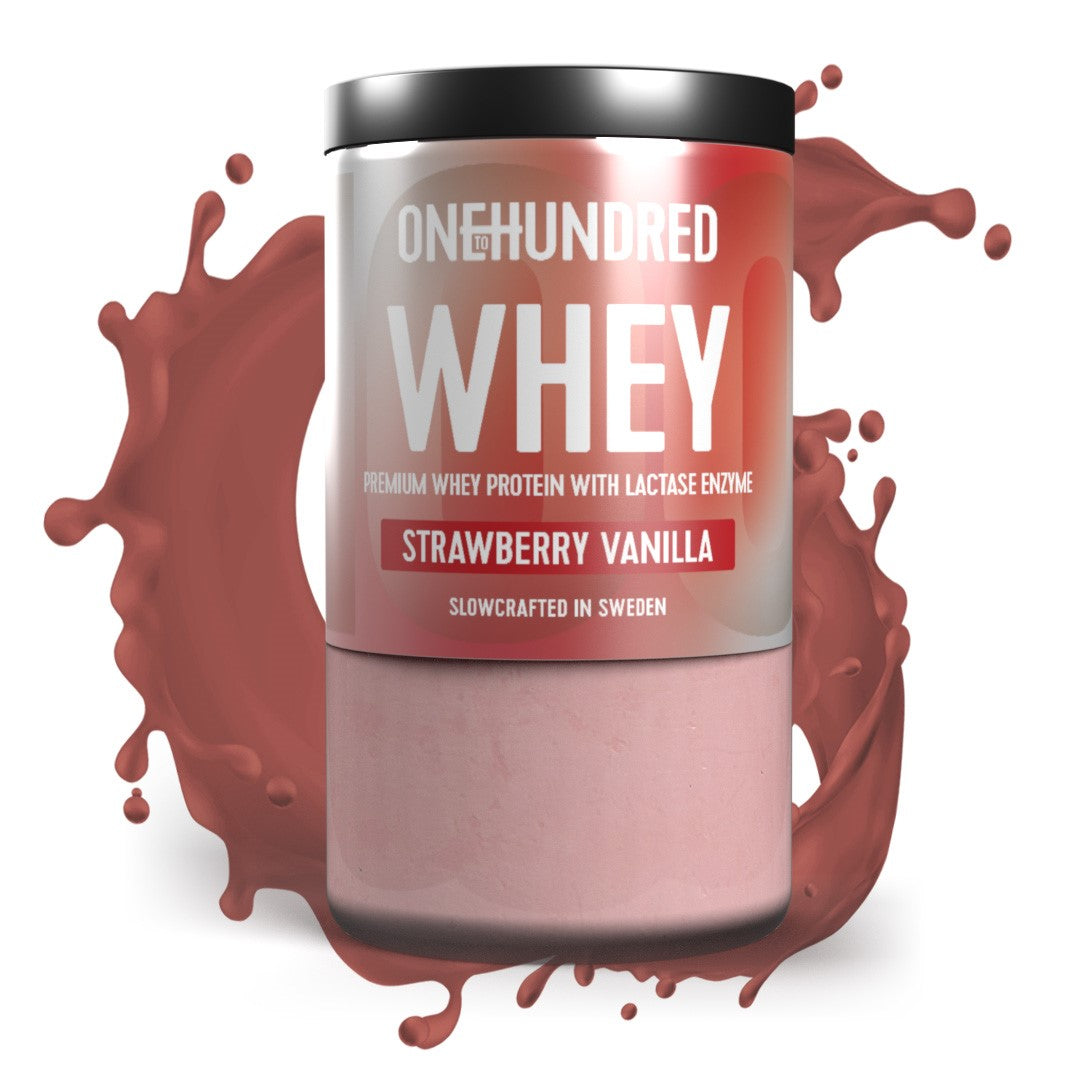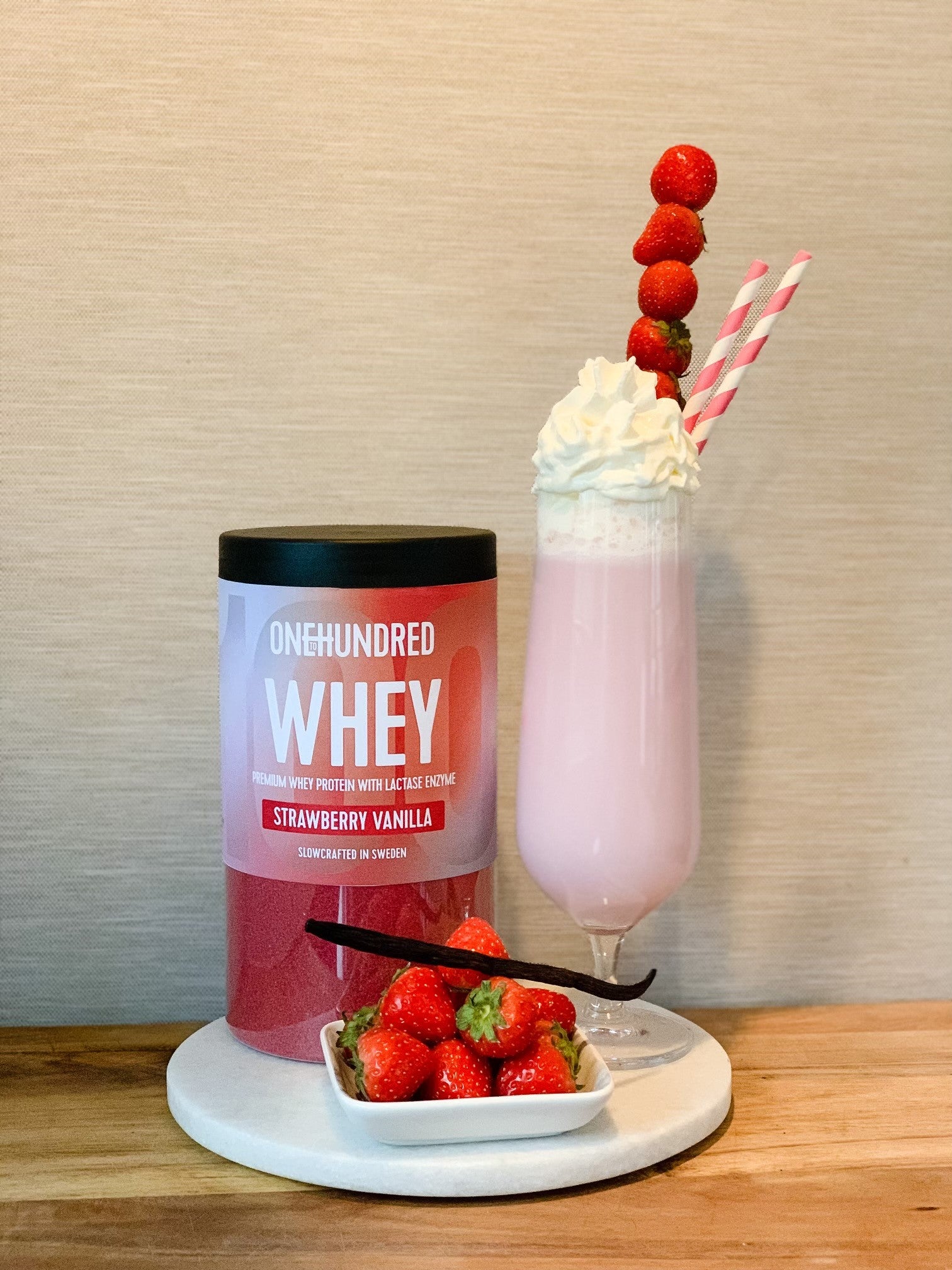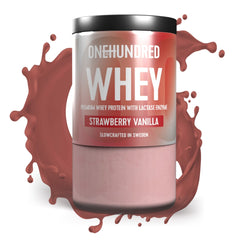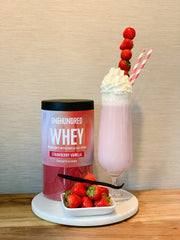 💶 Pay securely and easily with Klarna partial payment
✅ Free shipping on orders over SEK 400
🚛 Delivery time 1-3 working days
WHEY protein Strawberry vanilla 450 g
$17.00
Out of stock
The whey protein with unbeatable taste & quality!
Onetohundred is a Swedish-made ultrafiltered whey protein that helps to increase muscle building and recovery.
Made in Sweden
- Muscle building
- Recovery
- Incredible flavors
- With lactase enzyme
- perfect for lactose-sensitive people
High quality protein powder Onetohundred Whey Protein Bourbon Vanilla is a high-quality Swedish-made ultrafiltered whey protein enriched with DigeZyme that makes it more gentle on the stomach for those who are sensitive to lactose. An all-Swedish protein powder with good solubility and fantastic flavors!
Ultrafiltered whey protein concentrate (milk), flavor, thickener: xanthan gum, DigeZyme® enzyme complex (amylase, protease, lactase, lipase, cellulase), sweetener: aspartame (E951), ace K (950). Contains a source of phenylalanine. Contains digestive enzymes. Allergy information: milk protein.