FREE SHIPPING OVER SEK 400.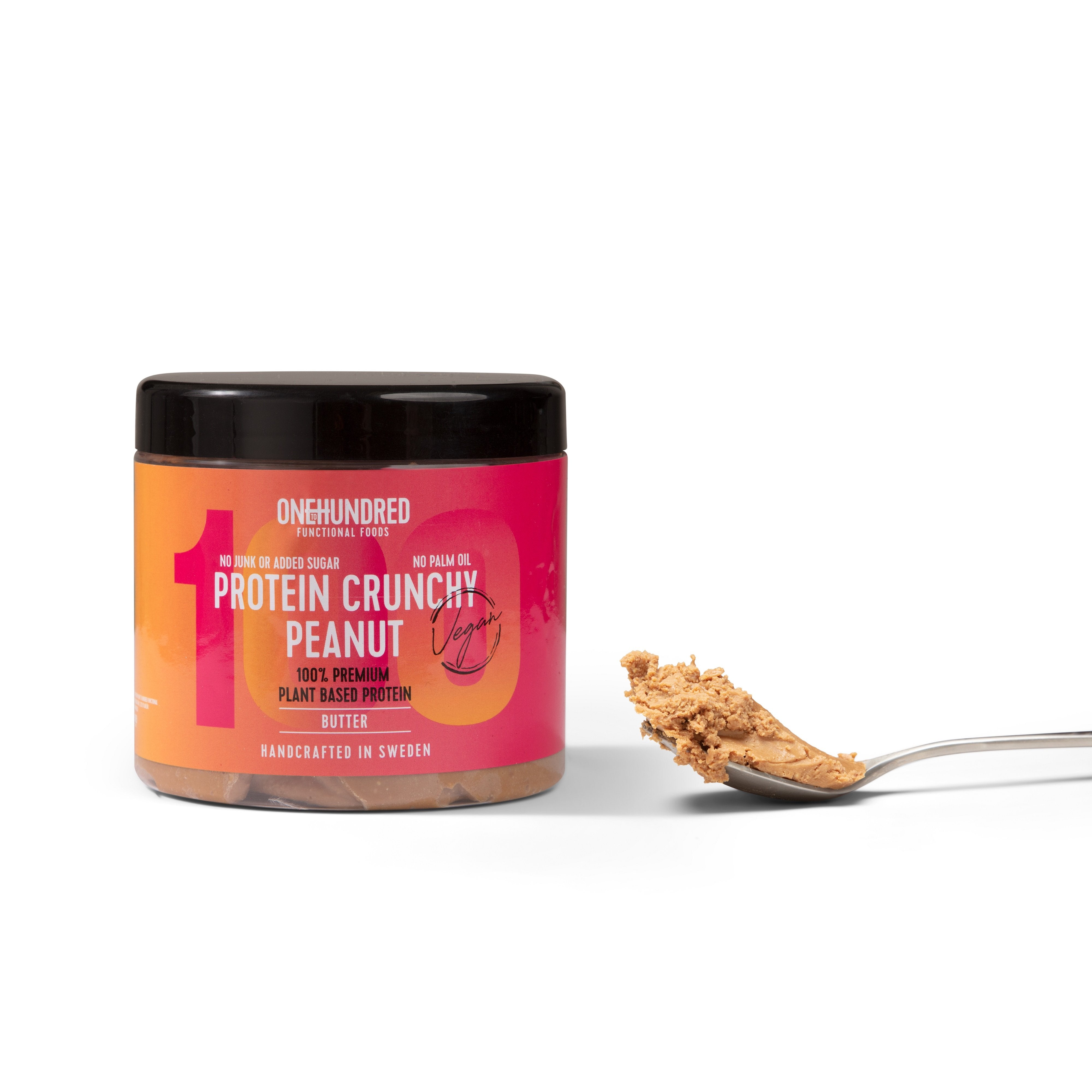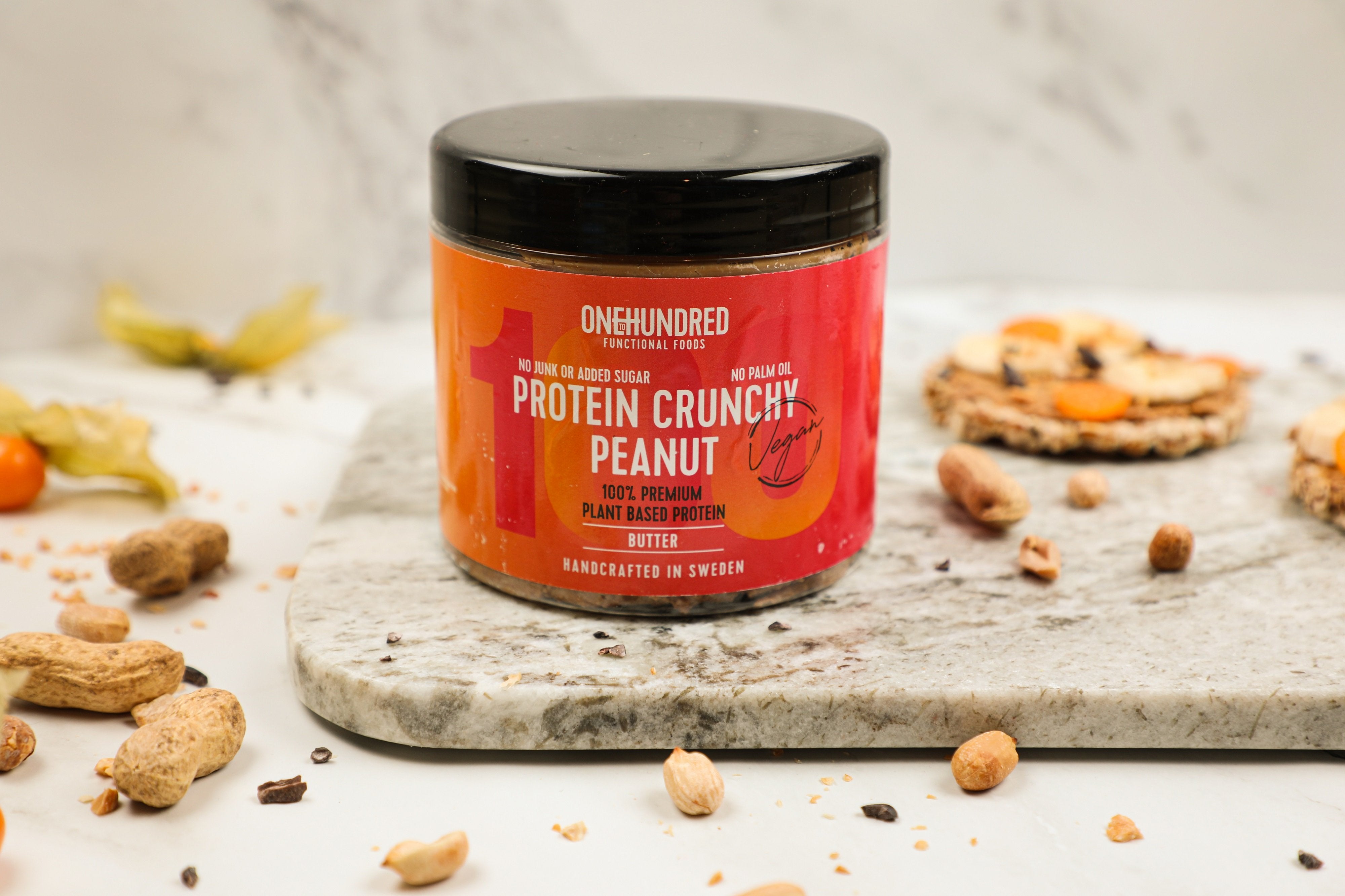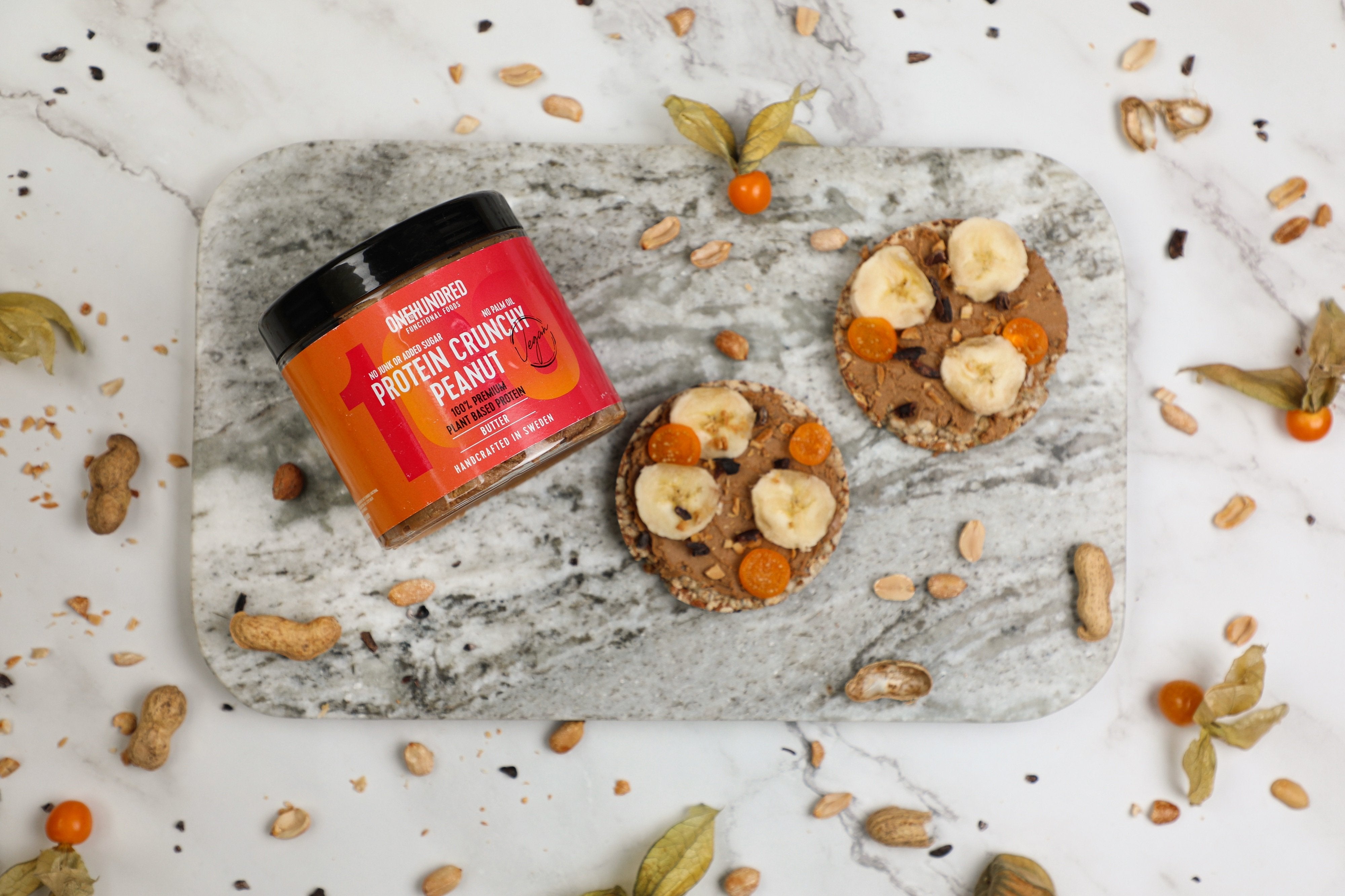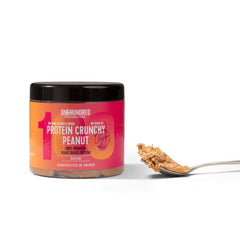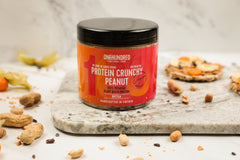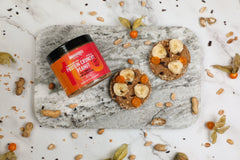 💶 Pay securely and easily with Klarna partial payment
✅ Free shipping on orders over SEK 400
🚛 Delivery time 1-3 working days
Protein Crunchy Peanut Butter 500 g
$6.00
Out of stock
Onetohundreds Protein Peanut Butter is made from a mixture of roasted peanuts and is full of protein and fiber, the perfect supplement!
Our Peanut Butter is a natural source of protein, which contributes to increased and maintained muscle mass and ensures that you get the protein you need every day, crucial regardless of your goals with the training.
Absolutely perfect whether you use it as a spread on toasted sandwiches, when baking or just eat straight from the jar!
Eat and enjoy at any time of the day or night!